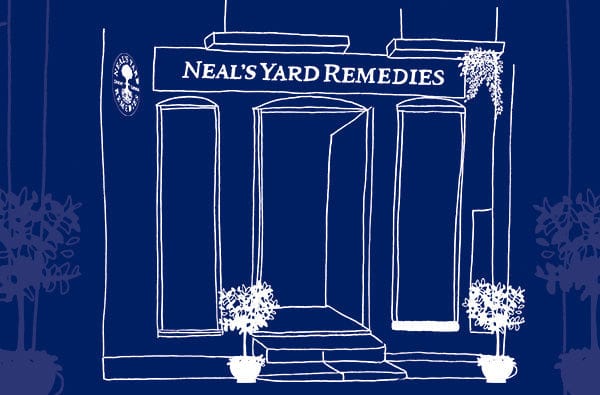 *Valid on your birthday, once per calendar year. **Redeemable when your referred friend makes their first purchase at us.nealsyardremedies.com. ***Restricted to one per customer. †Restricted to 1 per 30 days. Loyalty points are valid for 12 months from the date of purchase and will expire if no further purchases are made within that time. For more information, contact our Customer Care team at us.service@nealsyardremedies.com
---
HOW TO UNLOCK REWARDS
Transform your points into feel-good savings
| | CUSTOMER REWARD |
| --- | --- |
| 500 POINTS | $5 VOUCHER |
| 1000 POINTS | $10 VOUCHER |
| 1500 POINTS | $15 VOUCHER |
| 2500 POINTS | $25 VOUCHER |
| 5000 POINTS | $50 VOUCHER |
YOUR WORLD OF WELLBEING QUESTIONS ANSWERED
World of Wellbeing is our customer loyalty program. As a member, you'll enjoy beautiful benefits and customer rewards, including birthday gifts, vouchers and more, when you shop at us.nealsyardremedies.com.
If you place an online order with us, you'll be automatically entered into our World of Wellbeing family. Alternatively, you can become a loyalty member here by following the instructions to join.

Once you've enrolled, you'll receive an email from us each time points are added to your account, and we'll notify you when you've earned enough points to unlock a reward.
If you're shopping on our website, make sure you're logged into your account before you complete your purchase. Once you've submitted your order, your points will be automatically added to your account.
You can sign up, view your points balance, redeem rewards, and opt out of our loyalty family by signing into your account and clicking 'Check Loyalty Rewards' at the top of this page. Just make sure to log into your account with the same email address you used when placing an online order.
Your loyalty points will expire 12 months after your last purchase.
You'll earn points on most of the products you buy; however, some exclusions will apply on gift cards.
To redeem a reward, firstly log in to your account on our website, then visit our World of Wellbeing page (click 'Loyalty' at the top of the website) where you will be able to check your rewards.
To unlock your reward, click the one you want to use, and a unique code will appear on your screen, which you can copy and paste at online checkout. You'll also receive your unique code by email.

Once you receive your unique discount code, you have 365 days to use it and claim your reward.
Once your friend makes a purchase using the 15% discount in your referral, 100 loyalty points will be automatically applied to your World of Wellbeing account.
No, you can only earn your loyalty points on future purchases.
Yes , you can use your loyalty rewards with other discounts; however, there may be some exclusions from time to time, which will be highlighted and fully disclosed depending on the offer and discount.