Natural inner & outer beauty
Established in 1981, Neal's Yard Remedies is a modern apothecary, creating award-winning natural and organic health and beauty. From small beginnings in a quiet corner of Covent Garden, we're now a global leader with a growing presence across five continents – but remain grounded in our belief that outer beauty and inner health should be in perfect balance.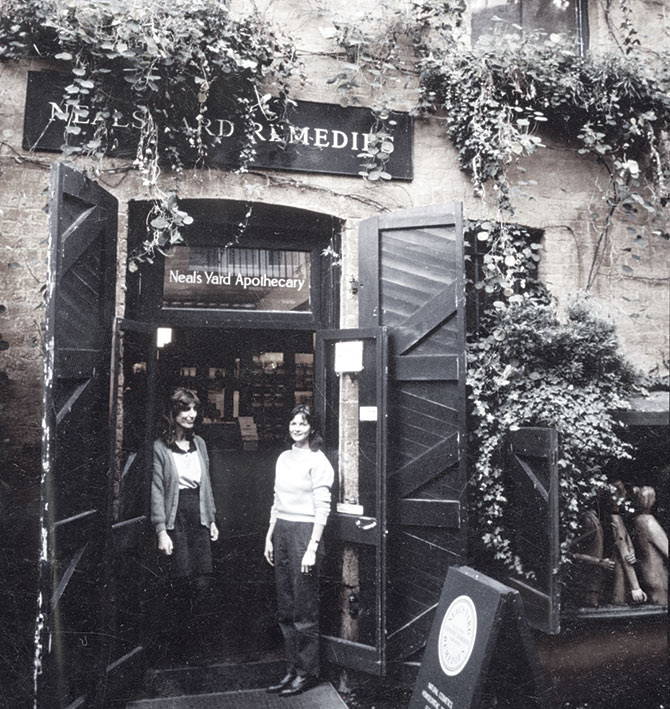 We use the highest possible percentage of organic ingredients as they are kinder to the earth – and kinder to you.
Using ethically sourced herbs, botanicals and essential oils, our experts handcraft potent blends of love, science and nature
Hello
…and welcome! As part of the Kindersley family, we feel incredibly lucky to call ourselves the owners of Neal's Yard Remedies. This iconic company is very special to us and we're proud to create effective, award winning health and beauty products that are natural, organic and ethical.
As passionate advocates of organic living we want to help people to live happier, healthier lives and protect our beautiful planet.
From becoming the UK's first certified organic health and beauty brand, to helping ban plastic microbeads, Neal's Yard Remedies is a truly pioneering force. Here's our incredible journey…

Our journey
Our beginnings
Neal's Yard Remedies starts life in Covent Garden in 1981, founded by natural health advocate, Romy Fraser.
Our logo
Our tree symbolises our belief that outer beauty and inner health should be in perfect balance.
Family owned
Organic advocates, the Kindersleys, bought Neal's Yard Remedies in 2006 and reinforced our holistic approach to health and beauty.
Our iconic blue bottles...
...protect our products from UV. which means we can create purer products with fewer preservatives. Find out more here.
Animal friendly
We test on willing humans
and have never tested on animals.
Our eco headquarters
A proud British business, we have an eco factory, offices and a store in the beautiful countryside of North Dorset.
Small scale production
We make our products in small batches to ensure they are as fresh and effective as possible. Our production team fills, labels and packages our products before checking every bottle, jar and tube by hand to ensure quality and consistency.
Sustainable design
With energy efficient air management, rainwater and greywater recycling in our bathrooms, air-source heat pump systems and solar panels, our award-winning building design ensures our carbon footprint is kept to a minimum.
Organic gardens
Our eco headquarters are set in acres of organic gardens, fields and meadows. 
Blue bottles for a green future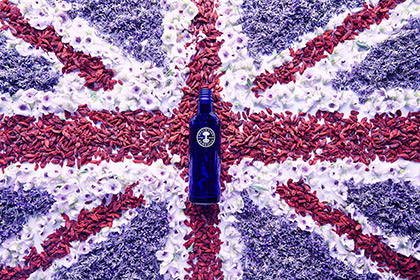 We're fond of our iconic blue bottles and jars. The blue pigment reduces the light reaching the product, helping to protect the delicate aromas and herbal properties, allowing us to make skincare with few, if any, preservatives.
We regularly upcycle these Yorkshire-made glass bottles for store displays – pop in-store to have a look! One stunning example is a blue bottle chandelier in our store in Westfield, London. We hope this inspires you to get creative and reuse your bottles in your own way! Otherwise, please do recycle them. Find out more